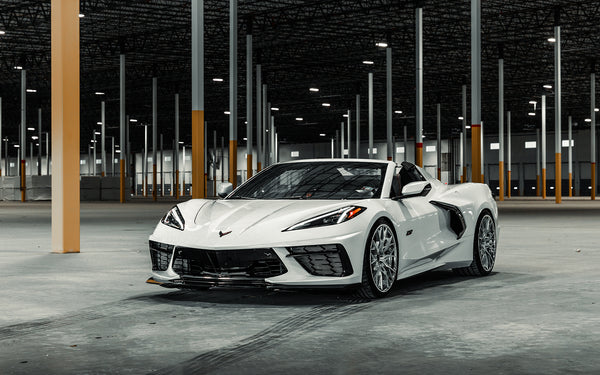 Unleash the Performance and Style with Forgedlite Wheels for Your Corvette C8
When it comes to the perfect combination of performance, durability, and style for your Corvette C8, Forgedlite Wheels stands out as the ultimate choice. As a renowned manufacturer of high-quality forged wheels, they have captured the essence of automotive excellence with their precision-engineered creations. In this blog, we will explore why Forgedlite Wheels are the perfect match for your Corvette C8, elevating both its aesthetics and performance to new heights.
Performance Meets Elegance:
With Forgedlite Wheels adorning your Corvette C8, you not only enhance its performance but also elevate its visual appeal. The exquisite designs, sleek profiles, and attention to detail create a perfect harmony between performance and elegance. Whether you prefer a classic, timeless look or a modern, aggressive stance, Forgedlite Wheels has a design that will perfectly complement your Corvette C8's aesthetics.
Forgedlite Wheels offers a perfect fusion of performance, durability, and style for your Corvette C8. With their lightweight engineering, unparalleled strength, customizable options, and exquisite craftsmanship, these wheels are designed to enhance your driving experience and make a bold statement on the road. Trust in Forgedlite Wheels to unlock the full potential of your Corvette C8, as you embrace the perfect blend of form and function, turning heads and leaving a lasting impression wherever you go.
Corvette C8 Z51 | Forgedlite DC20 2pc Modular 
20x9.0 Front | 21x12.0 rear 
255/30ZR20 325/25ZR21
Lowered on Paragon Collars